Meet our Massage Therapist
Brandy Porter, LMT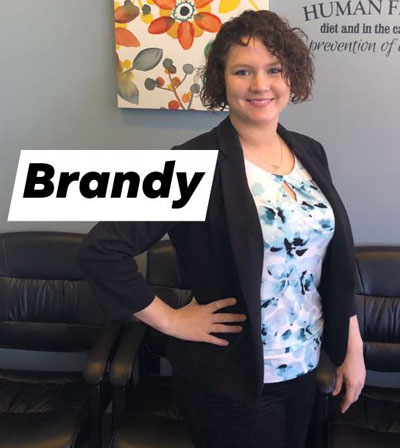 Starting massage school, I knew I wanted to help people. What I didn't know is how much massage helps the human body and mind. Needless to say, I was hooked from the beginning. I graduated from Spencerian University in 2017 eager to start working. While I worked in Elizabethtown, KY, I had the great privilege of assisting with the head trainer and head massage team of UofL women's basketball team. I found out quickly that therapeutic practices was my field. I also volunteered at Louisville's Iron Man (triathlon that includes 2.4m swim, 115m bike ending with 26.2m run) in 2017, 2018 and 2019.
I became certified in myoskeletal alignment techniques and physiokinetix manual therapy. These classes taught me strategies to relieve, and ultimately correct patterns in the body that lead to pain and deterioration. These restorative, functional techniques are aimed at making your mind and body better to realign, balance, and re-educate the neuromuscular system.
In 2020, I moved to Nicholasville and have the great opportunity and privilege to work at Jeffries Chiropractic where I can further my education in massage therapy and be closer to my family who live in Eastern KY.
Types of Massages
Swedish
Pregnancy
Deep Tissue
Myoskeletal/Myofascial
Lythpathic
Kinesio Tape
Chakra Balancing
Hot Stone
Types of add-on Services
Included in every Massage Session
Pricing
30 minutes – $45
45 minutes – $55
60 minutes – $65
90 minutes – $100
Appointments:
Appointments are required. All appointments require a Credit Card to hold.
Cancellation Policy:
Please call at least 24 hours in advance to cancel your appointment. Last minute cancellations and "no shows" will be charged half the price of the scheduled service.

Proudly serving Nicholasville and Wilmore